It is a difficult question to answer.
Let me assume TSUMAGO sight-seeing-information-center as the start point.
The simplest and fastest way is to use car. It will take two and half hours and will cost you over 30,000 JPY if you use taxi.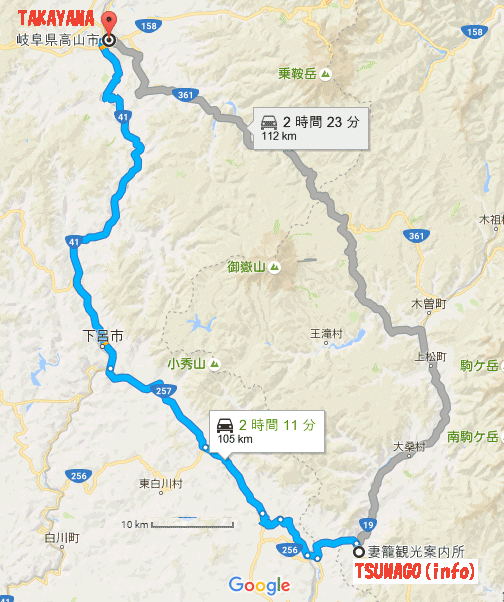 To take trains, you must walk or take taxi to JR station "MINAMI-KISO" (2 km). Then you should go Nagoya to take another train or bus. It will take over four hours and cost you 6,000 to 7,000 JPY according to the course you take.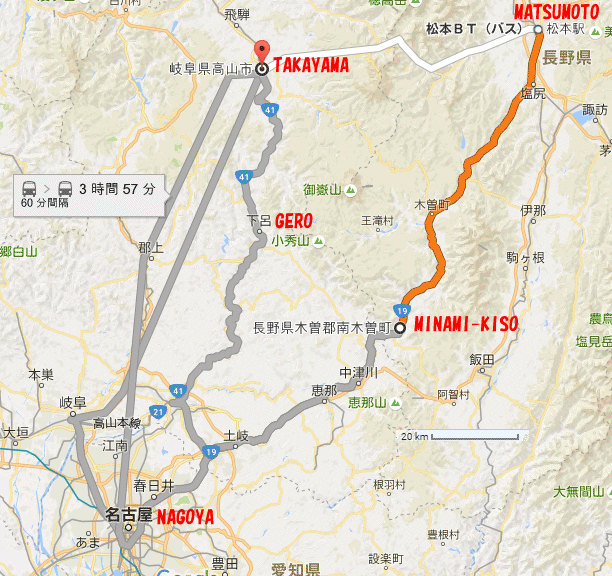 You can also take bus from TSUMAGO to GERO (pronounce like GUERO or GWERO). You need to take two bus: ONTAKE-KOTSU and KITA-ENA-KOTSU and exchange at MAGOME. It will take four hours on bus and one hour on train. Train fee is 1,620 JPY and Bus fee is unknown.
Please check the time tables in detail before decide your plan.
http://www.rosenzu.com/ontake/map/nagiso.html
路線バス時刻表 トップ | 北恵那交通株式会社