うどん:UDON is Japanese noodle made from wheat and usually served with soup.
UDON and SOBA (which I will refer to later) has two type of soup: Easter japan type and Western Japan type.
Eastern Japan type soup is dark and little bit salty.
Western Japan type is lighter and has rather UMAMI than salty taste.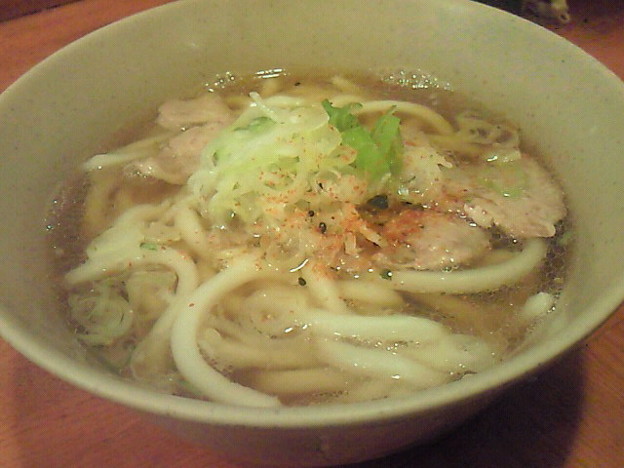 As I had grown up in western Japan, I prefer to the Western Type.
You can try both type in Tokyo area but try only Western type in Western Japan.
To cook UDON, you need to prepare UDON noodle and soup. It is very easy in Japan.
To make UDON noodle, you need wheat powder and salt water.
After seived and kneaded, let it "sleep" for 30 minutes.
Step on it to make the dough harder and let it "sleep" again for 2 hours.
If you already have the noodle, just put soy sauce.
(green onion, mashed radish and ginger are added in this movie)