Hello everyone,
(first of all: sorry if my english is bad, i'm Dutch).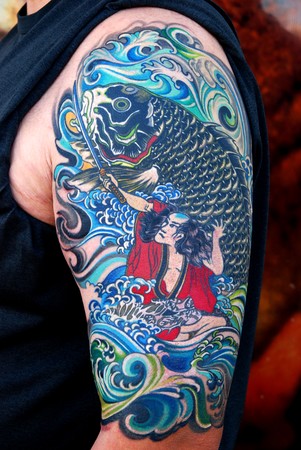 I found this picture and I'm fascinated by it. Can anyone help me get more information about it? Who is the original artist? Is it based on a famous Japanese story? Who is the man who fights with the fish? This is not Kintaro, right?
Thank you very much!